Yoga '87 Asana Demonstration - NEW DVD RELEASE!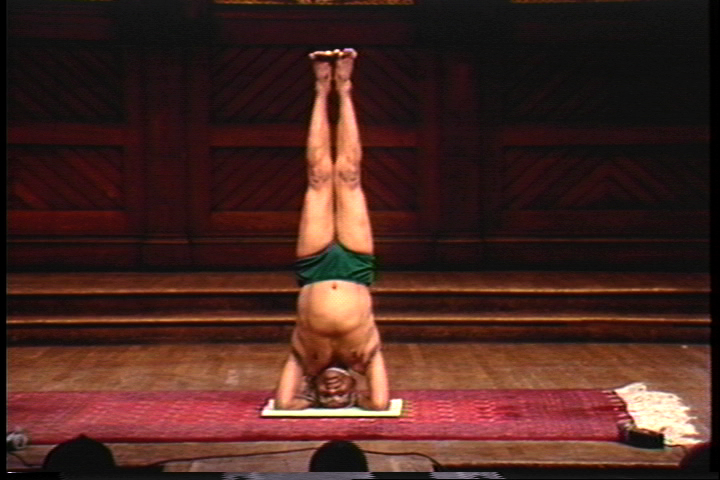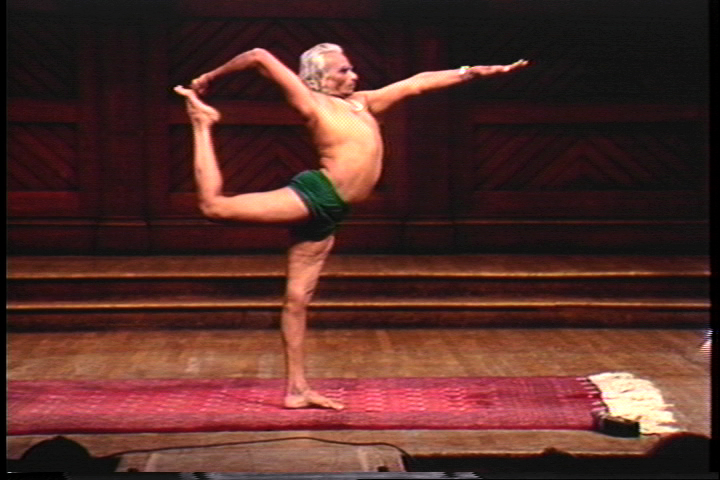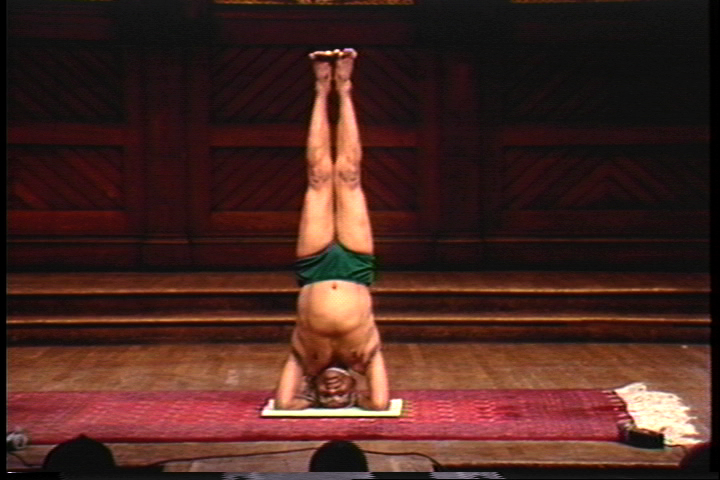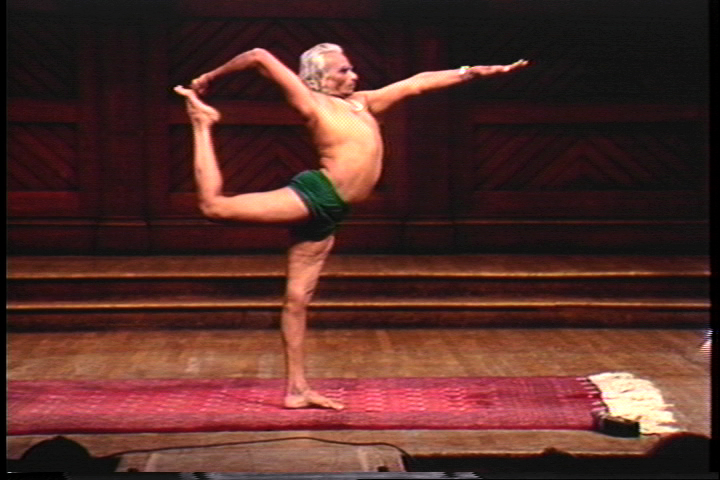 Yoga '87 Asana Demonstration - NEW DVD RELEASE!
In this historic demonstration Yoga Master B.K.S. Iyengar reveals his legendary capabilities, the result of more than fifty years of yoga study and practice. Recorded at the Yoga '87 Convention, August 20, 1987, at Harvard University, Cambridge, Massachusetts. Interactive menus allow access to individual poses.
B.K.S. Iyengar displays his spectacular mastery of yoga asana. All levels of yoga practitioners can learn from Iyengar as he teaches us to see alignment while he enthusiastically performs Standing Poses, Forward Bends, Inversions (including Headstand with variations) and amazing Back Bends. Recorded in 1987 at Sanders Theatre, Harvard University, this DVD, "captures Iyengar at his best showing not only his mastery of yoga, but also his genius for teaching" (Yoga Journal).
Over thirty-five classic yoga poses, each pose is menu accessible.
Introduced by Patricia Walden
Original music
73 minutes